Participation in this ranking process is exclusively reserved for the 1000 institutions listed in the Eduniversal Official Selection and any program attached to one of these institutions. Types of programs that qualify to be ranked are listed below:


Masters


Masters of Science


Masters of Arts


MBA and specialized MBA


Executive MBA & MBA part time

The Eduniversal Best Masters Ranking is the only ranking to evaluate Masters programs in 154 countries.
In order to participate in the ranking the language of instruction is not limited, and can be a native language of the participating institution.

Participation in this questionnaire is free of charge. To participate in a ranking, program representatives must register and fill out a separate questionnaire for each of the programs to be submitted for evaluation.
Eduniversal Best Masters Ranking was designed to recognize the areas of expertise within institutions around the world.

By filling out the Eduniversal questionnaire for each of your masters programs, you ensure that Eduniversal will have all the relevant data to perform an accurate assessment of your program.

We give students the opportunity to give feedback on their experience. Their participation, is an important part of the ranking and will help to enrich the quality of our evaluation.

In 2013:


Students from 2146 programs completed a Students Satisfaction Survey.
In France, students from 97% of the masters programs in the ranking completed the students survey.
Recruiters from around the world have the opportunity to share their opinions about the quality of graduates of your Masters and MBAs.

For institutions who choose not to participate in the survey, the Eduniversal Evaluation System will examine academic programs from the available sources of information.

Opportunities include:


Promotion of your programs
The Eduniversal Masters and MBA Ranking gives institutions more visibility on a global scale.


Outreach to the most talented students
Our ranking is used by millions of students from 238 countries.


Showcase your institutions unique strengths
The ranking allows the institutions to highlight what is unique about their particular program.


Identify new partners for international cooperation
Through information provided in the ranking, institutions can identify the expertise for potential collaboration with new partners.
Cecile ESCAPE
Marie-Anne BINET
Vanessa REDUREAU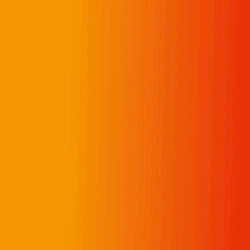 ---